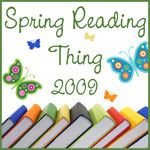 At the Scent of Water by Linda Nichols
is one of the best fiction novels I have read in a very long time! You might recall I did a book review on her more recent novel, In Search of Eden, which I loved however ~ At the Scent of Water is even better. A definite MUST READ in my opinion, a 10 out of 10!
I was drawn in by this compelling and heart wrenching story of a family who experiences the pain of loss, burden of bitterness, freedom of forgiveness and reconciliation and the joy of love. Incredibly, this story hit very close to home for me. I could so identify with the very same questions the couple in the story faced...the "whys" of life and the struggle to believe that God is good in the face of unspeakable tragedy. As I read this novel, the tears flowed as well as the laughter and hope renewed.
Linda Nichols is one of the most gripping authors I have ever read. The tale she weaves is brightly varied as it is full of texture and depth. You cannot help but find yourself in the midst of the story, not just reading her words but feeling them as well. Check this novel out from the library, borrow it or buy it...just READ IT, you won't be sorry. Then come back here and thank me!!! :D Happy Reading!!