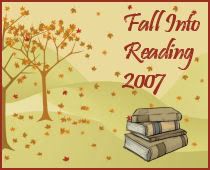 Ok, y'all...I'm feeling QUITE proud of myself since this is the THIRD book I've actually read in just a few weeks...whoohoo! :) This Nicholas Sparks (gotta love him!) book I sorta just sneaked in, it wasn't on my list but that's ok. I have to be "in the mood" for certain books and sometimes you're ready for one and other times you're not. This I just grabbed from the library, I knew it was one of Sparks latest...it was a great read!! I flew through it in just 2 days, I couldn't put it down! I DEF recommend it if you're looking for an easy fiction read...it is by a secular author just so you know.
I don't have very many fav secular authors...ok, like I have 2. Nicholas Sparks is def one of them...Jodi Picoult being another. I have read just about every N.S. book I can get my hands on but there are like 3 I haven't read. In "The Choice" N.S. tells a heart-squeezer of a story of love, joy, faithfulness and sorrow. You will find yourself swept up in the romance of true love as well as moved to tears over love lost. A must read!! :)
"The Choice ultimately confronts us with the most heartwrenching question of all:
How far would you go to keep the hope of love alive?"

Happy Reading y'all! Check out Katrina's for more reviews...